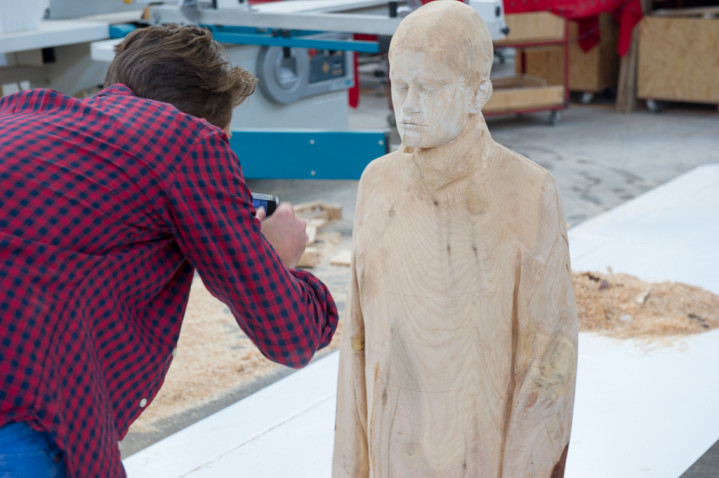 ciao.
Ho concluso il busto in cedro.
Un'esperienza notevolmente bella e stimolante,posti nuovi, gente nuova e nuove luci mattutine.
Alle volte ci vuole una ricaricata alle pile e grazie ad avventure del genere che può succedere.
Avere persone vere che esprimono naturalezza e spontaneità e colme di passione vicino a se, lo ritengo molto importante…..quasi indispensabile.
La possibilità di essere all'interno delle mura di un'azienda cosi creativa è stato molto stimolante e profumata…. di cedro.
Il busto si trova a metà tra il mio BACK TO THE FOREST e una nuova serie in fase di ricerca ed esplorazione.
….grazie ad Aldo Fumagalli per le foto
a presto
i'm just a dreamer please don't wake me up
Fabiano