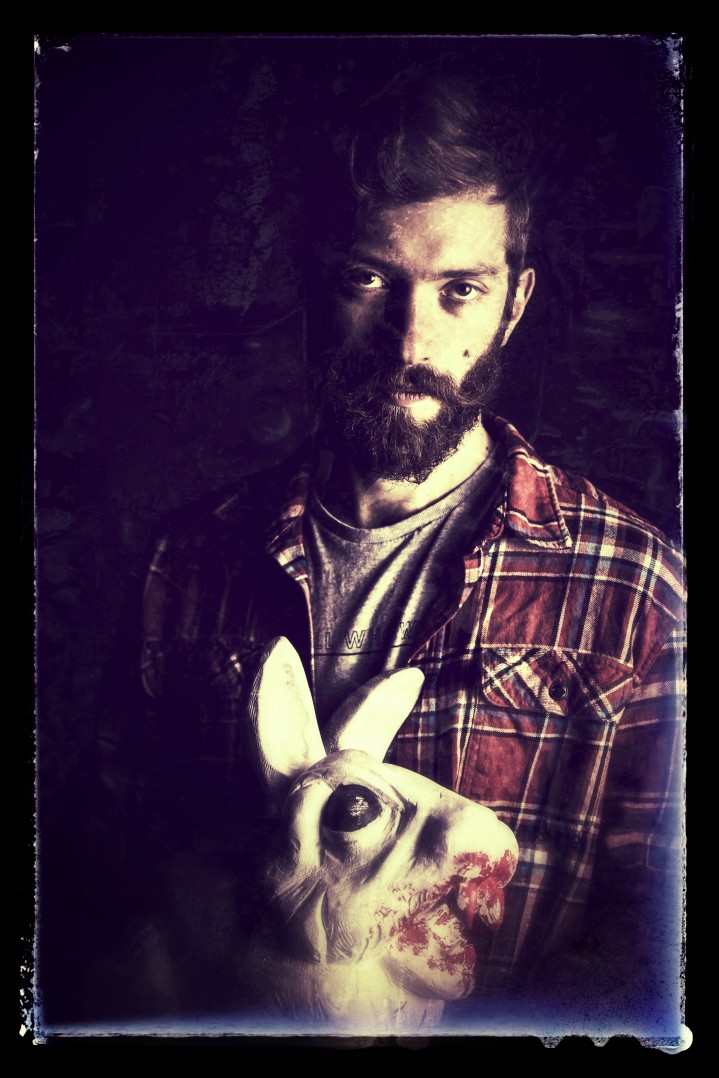 Fabiano De Martin Topranin nasce nel 1984 a Padola, piccola frazione di Comelico Superiore in provincia di Belluno, attualmente vive e lavora a Bolzano.
Consegue il diploma in scultura lignea presso la Scuola Professionale di Brunico, in Val Pusteria, frequenta quindi la Scuola d'Arte a Selva in Val Gardena, dove affina la tecnica della modellazione plastica: "grazie ad ottimi professori, ho imparato a guardare contemporaneamente al di là e dentro le forme". È conscio fin da subito che non esiste arte contemporanea senza una conoscenza dei capolavori del passato: "per cercare di assimilare tutto ciò, la forma, le proporzioni, è necessario studiare i maestri del passato e nel riprodurli cercarne l'essenza".
Le prime prove scultoree sono caratterizzate da riflessioni formali che fanno della sperimentazione il suo metodo di indagine: "sono continuamente spinto da una sete di sperimentazione che mi accompagna da sempre".
Le sculture di De Martin Topranin sono caratterizzate dalla sintesi tra forza espressiva ed essenzialità. I soggetti, solenni e ieratici, fondono i modelli della tradizione scultorea con tematiche ed atteggiamenti tipici della società contemporanea. L'atto creativo scaturisce dalla rielaborazione creativa e immaginifica delle percezioni sensoriali del mondo: "è come se, ad un certo punto, avessi semplicemente ripreso a fare ciò che mi divertiva da bambino, ovvero immaginare mondi e inventare racconti. Ogni ricerca è un racconto, una trama, personaggi di una storia non ben definita, i cui titoli sono momenti, capitoli. I miei lavori parlano di esploratori e custodi allo stesso tempo, siano essi dello spazio, delle città, delle foreste o dell'anima".
Born in Padola BL in 1984
Graduated in Sculpture
He lives and works in Padola di Comelico
De Martin Topranin completed his artistic formation within the sculptural tradition of northern Italy. Because of his instinctive ability in the manipulation of plastic masses, De Martin Topranin is able to create delicate feeling in his work without renouncing strong expressive power. He was part of the project for young Italian artists, that the Biagiotti Gallery devotes every year to a different region in Italy, participating in the collective exhibition 46/09, in collaboration with GaBLs (Young Artists from Belluno ). The linear figures of De Martin Topranin are striking for their power to express, and at the same time for their concise immobility with which he knows how to renew the traditional model of sculpture. Plastic modeling is an instrument for the search into the existence of contemporary man and his spirit. The psychologies, the solitudes, the problems of interpersonal relationships, are fixed permanently in the appearance and postures of the characters, through a look which is altogether raw, sweet, aching. Since 2009, this poetic realism has been realised in pairs of life-size figures.